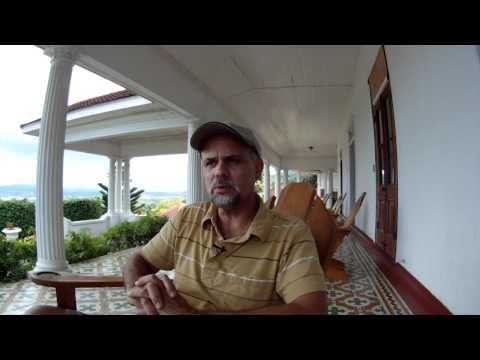 HOPE&RESQ traveled to Jamaica for a week in October on the first of a series of trips to the Caribbean.
The visit was primarily a fact-finding trip for HOPE&RESQ to establish relationships and assess the future possibilities.  With sights on a documentary and solutions to trafficking on the island, Founder Joel Sheagren networked with professionals and locals, getting to know the land and the faces behind the need in Jamaica.
During his visit, Sheagren gained significant factual information from Jamaican sources, who explained that historical slavery still plays a large role in the breakdown of the family.  Currently, about 80% of children are born out of wedlock and 300 children go missing each month with little resources to track them thereafter.  The Caribbean is also ranked 7th in the world for homicide.
HOPE&RESQ was honored to financially support Hear the Children's Cry, a child advocacy group in Kingston, during this trip.  Sheagren also secured support from educators and government officials to develop anti-trafficking workshops for February 2012 in Jamaica.  HOPE&RESQ established connections with the National Taskforce Against Trafficking in Persons Committee and the Jamaican Diaspora advisory board as well.
After one week, Sheagren saw "wonderful momentum" toward networking goals, with invitations for short and long term collaboration.  HOPE&RESQ plans to return to Jamaica for a few days in September to follow up with the National Task Force,  meet with a local safe house, develop workshop curriculum, develop stories for our documentary, and plan outreach to the public schools.
Thank you for supporting us and we look forward excitedly for HOPE&RESQ's relationship with Jamaica!